HANDCRAFTED ICELANDIC
KITCHEN KNIVES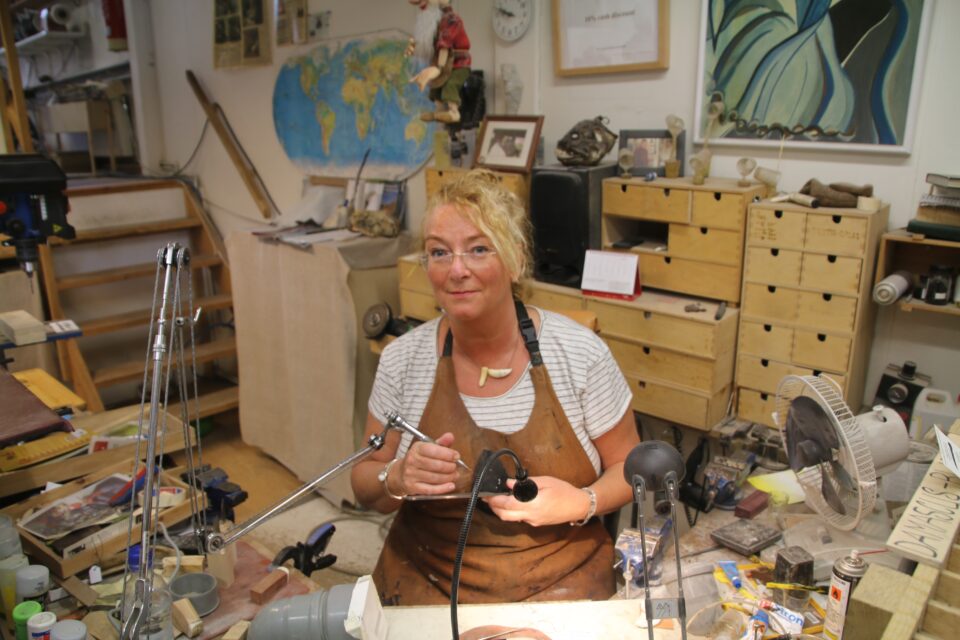 ABOUT SOFFIA ALICE
Soffia Alice has worked on her art for over 30 years. Her beautiful artisan kitchen knives are unique because she only use sustainable materials. She collects items from nature that would otherwise be thrown away, and gives them a new life. Some of the materials she uses are birch, rowan, horse hooves, reindeer antlers, sheep horns, whale teeth and are made with the highest quality blades available.
As a result every knife is one-of-a-kind.
REPURPOSING ICELANDIC MATERIALS
Recycling and waste minimisation is very important to us, using sustainable and discarded material is an indispensable part of our work. seeking out slaughterhouses willing to repurpose disposable material as part of knifehandles we encourage micro-sustainable solutions for abattoirs. Instead of having the remains of the animals disposed of in landfills, the horse hooves, sheep horns and various animals bones are transformed into beautiful knifehandles.
ICELANDIC ARTISAN AT WORK
Traditional materials are used to create beautifully carved Icelandic knives – material like birch, rowan, whale teeth, horse hooves, reindeer antlers, sheep horns and even lignite can be found in the Knifemaker handles. The knife blades are either hand-made copies of Iron Age or Viking Age designs, with some blades decorated with finely etched designs. They are made out of Damascus steel or stainless steel from Denmark, Germany or Sweden.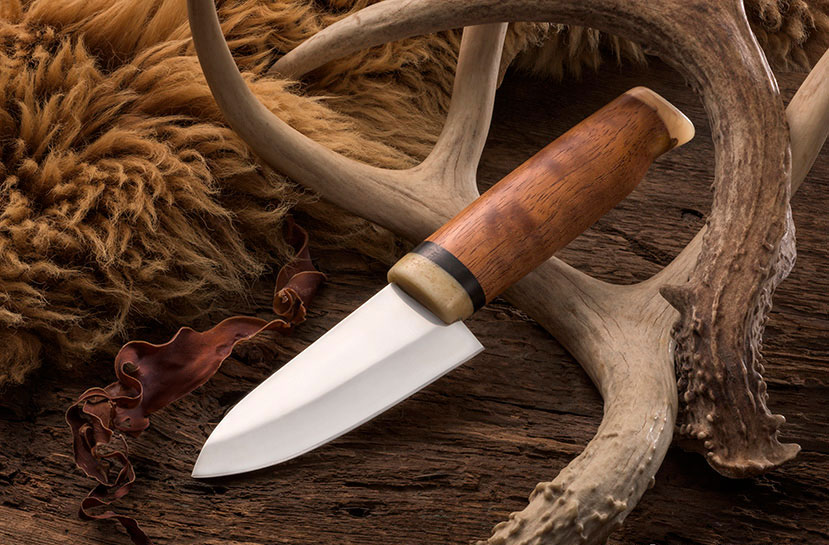 CUSTOM MADE FOR LIFETIME USE
Do you have your own design ideas or material that you would like to use, I would be happy to work with you to produce a custom made knife, according to your own specifications. Please take a look at my collections of sold knives to get an idea of what kind of a knife you would prefer to have custom made. On the other hand every knife is one of a kind, and no two knives look the same.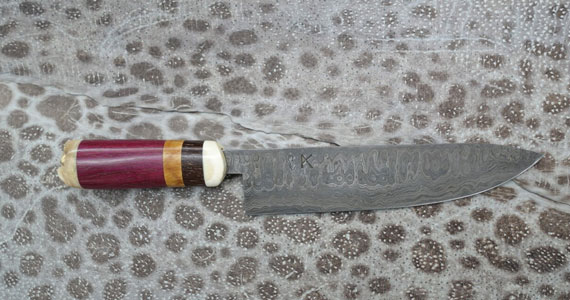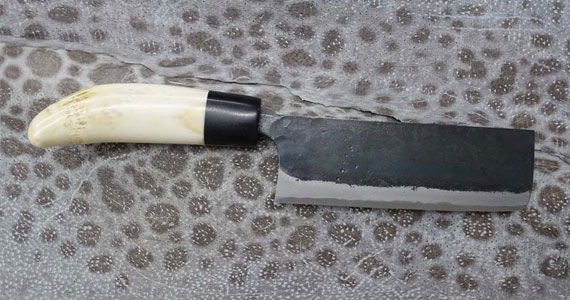 Walk-ins are welcome at the Knifemaker atelier in Álafosskvos
Only 15 minutes drive from downtown Reykjavík.
Please call +354-899-6903 ahead, most of the time we are home but sometimes we could be out walking the dog.